5000+ Practice Problems
with detailed explanations

Organized into 70 Topics
covering both Problem Solving (PS) and Data Sufficiency (DS)
Unlimited Practice Tests
for Problem Solving or Data Sufficiency, or full-length (31 problems)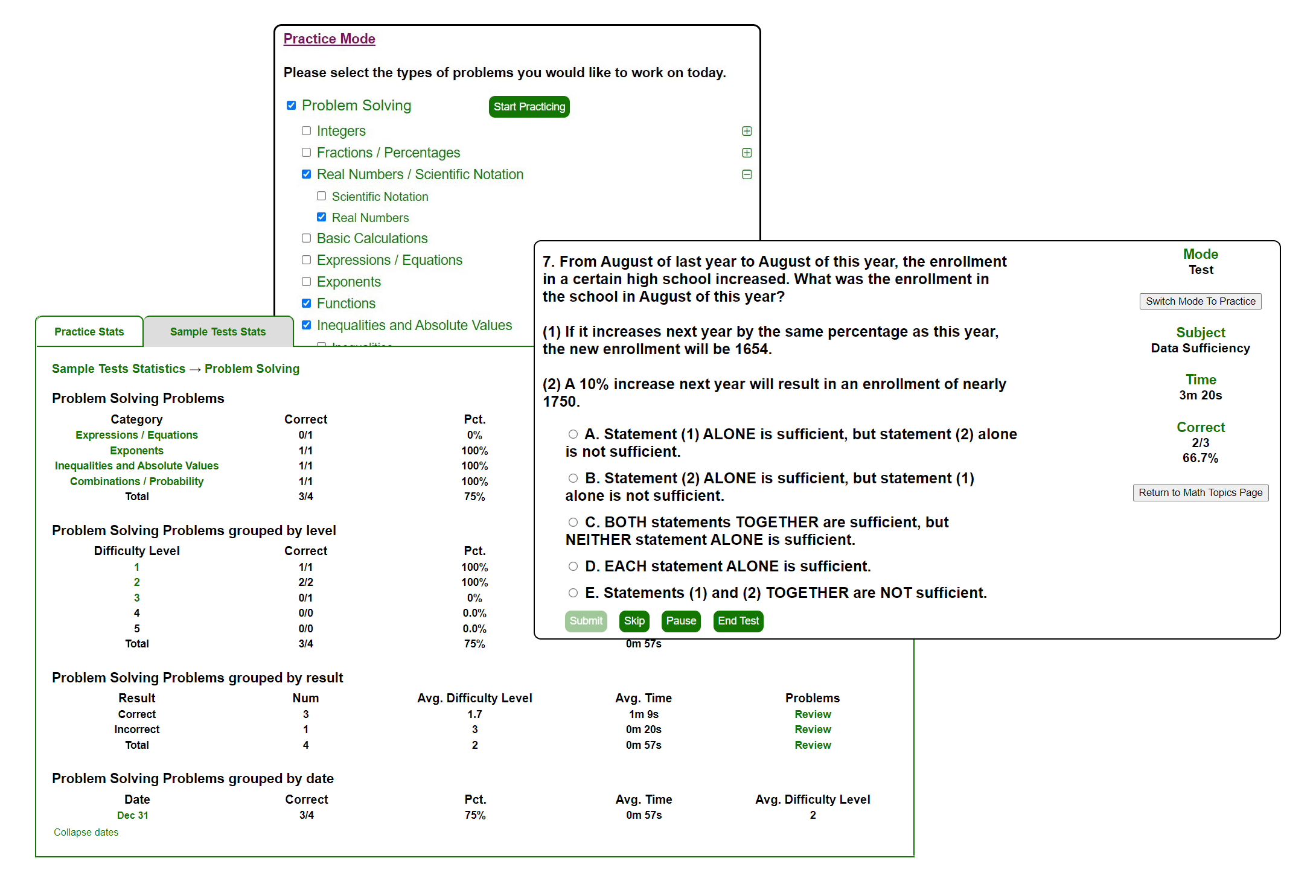 Statistics broken down by sub-topical area, tracking progress over time and identifying areas of strength and weakness
Math Basics
All essential math topics reviewed in detail.
Videos
Videos make initial understanding both natural and easy.
Problem Solving
Thousands of problems to practice!
Subjects
Geometry, Integers, Expressions, Equations, Combinations and many more.
Data Sufficiency
Step by step techniques for solving.
Sample Tests
As a Premium User you can take sample tests and get statistics.